Warehouse Management Systems
Essential technology for 21st Century Warehousing
Warehouse Management Systems (WMS)
A Warehouse Management System is one of the best investments you can make in your warehouse
The second of the top three investments you can make in your logistics operations is a Warehouse Management System (WMS).  WMS software and associated technologies are now mature and proven technology. It is our observation that the technology is under-implemented considering its ability to improve service, accuracy and reduce costs in the warehouse.  We believe this is mainly because the software and associated technology has been expensive and that the skills required to implement it well are not widely available.  Our mission at Logistics Help is to change that, and make WMS as common in every warehouse as paper documents are now.  We have partnered with Upimium to bring a WMS solution to small and medium businesses (SME) because we think this system smashes the price/performance barrier that has held back this important technology up until now.
​But first it is important to understand:
what a WMS is and what goes into making it work
what a WMS does and
how does a WMS help improve productivity, accuracy and reliability.
What is a Warehouse Management System?
A Warehouse Management System provides real time task control over the activities of your warehouse through the use of mobile computers, this allows scanning or voice verification of each task, building speed and accuracy into every process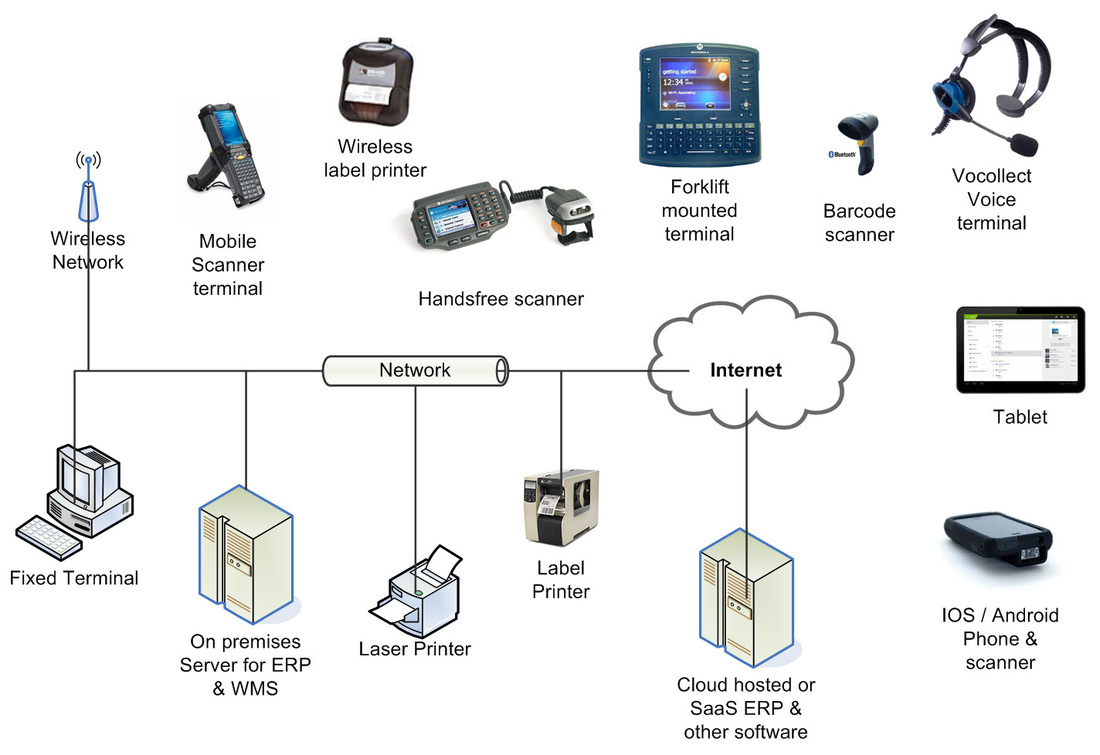 A Warehouse Management System provides real time task control over the activities of your warehouse through the use of mobile computers. This allows scanning or voice verification of each task, building speed and accuracy into every process.
In technology terms it is as significant to improving warehouse operation as the smart phone is to personal communication – and for similar reasons. A WMS has perfect knowledge of all work activities in the warehouse and can prioritise for speed and efficiency. Sophisticated algorithms for managing warehouse tasks combined with the operational rules set by management, allow for efficient movement of product through the warehouse.
​Think of it a bit like Google Maps, where you set the destination and the mapping algorithms get you there in the fastest way according to the rules you set. You can avoid the tolls, stick to the main roads or shave a few minutes by winding through the back roads, re-route around accidents. You set the rules but the system directs you and makes it easy and fast.
What does a WMS do?
The WMS takes in purchase order or Advanced Shipping Notice information from your business system and controls the receiving and put-away functions. 
A WMS allows for sophisticated structuring of the bin locations in your warehouse to help you optimise your put-away, picking and replenishment movements. 
A WMS provides greater control over your inventory, how and where it is stored, and helps you manage stock rotation, use by, expiry dates, batch numbers and serial numbers. It also helps you manage compliance with QA by managing unsaleable status inventory such as quarantined or faulty products. 
A WMS will help you manage transfers of stock between warehouses.  Using the transfer order process from your host system, a transfer order is picked from the source warehouse and a receipt is created in the destination warehouse to receive the transfer.
A WMS takes the sales orders from your ERP and manages the picking, packing and dispatch process and links to your freight system to produce highly accurate and efficient order fulfillment 
A WMS provides mobile real time transaction confirmation.  Mobile computers, barcode scanners, RF guns etc these devices are ubiquitous in stores and supermarkets and all warehouses with a WMS

Transaction confirmation linked to the physical task with auto-data entry from barcodes is the core of what makes a WMS fast and accurate. 
Voice technology and wearable barcode scanners are also becoming more affordable and widespread and can help improve speed and accuracy by allowing the operator to work continuously with both hands.
Entry level Android devices, which are essentially rugged smartphones with a built in barcode scanner, are also available at similar pricing to a high end smartphone which is half or even a third of the price of traditional industrial mobile computers.

If you sell logistics services as a 3PL then you will also need a WMS that provides the ability to track client ownership of stock, and track warehouse activity by client to produce billing information.
How does a WMS help me improve warehouse productivity?

A Warehouse Management System totally changes the way warehouse activities are managed, and so the gains in productivity, accuracy and reliability are built into every warehouse function. We've compiled table of warehouse functions and the benefits delivered by a WMS into every warehouse process.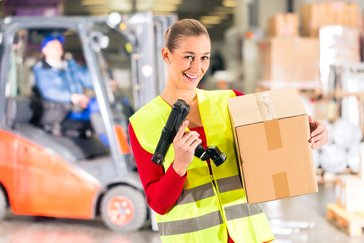 ​Or have a read of this blog post that shows how Amazon Prime Now are doing it in the U.S. and how you can do the same in your warehouse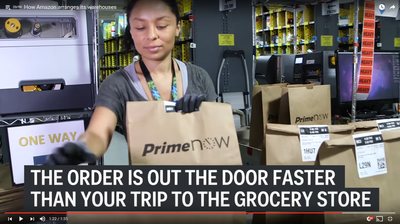 Upimium Warehouse Management Suite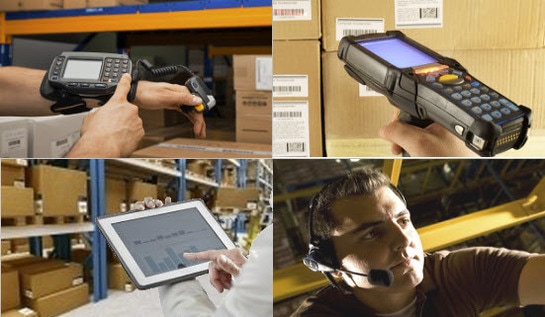 The Upimium Warehouse Management System available from Logistics Help meets all seven criteria above. ​Upimium Warehouse Management Suite is a next generation Warehouse Management System (WMS) designed for business operations at 21st Century speed.​
If you have 10 or more people in your warehouse you may well be ready to take advantage of the gains in productivity, speed and accuracy that come with using barcode scanning and voice directed tasks. Return on investment in WMS typically yields annual returns of 50-200% p.a.. WMS is one of the essential big company logistics technologies that has so far been kept from the SME market due to the high cost of both purchase and implementation.
Logistics Help is changing that with Upimium WMS.