Lowest possible ​cost of delivery
Reduce the cost of delivery by up to 30% or more by optimising freight allocation and vehicle routing
​GoLoop applies advanced mathematical methods considering:
 ​
the consignments to be delivered and picked up
the priority, destination and time windows
the vehicle capacity and operating hours available
other constraints as required
To optimise for lowest cost of delivery
Reduce the cost of delivery by up to 30% or more by optimising freight allocation and vehicle routing
​"What if your competitors lowered their operating costs by 30%?"
Overcome the limitations of manual freight allocation and fixed routes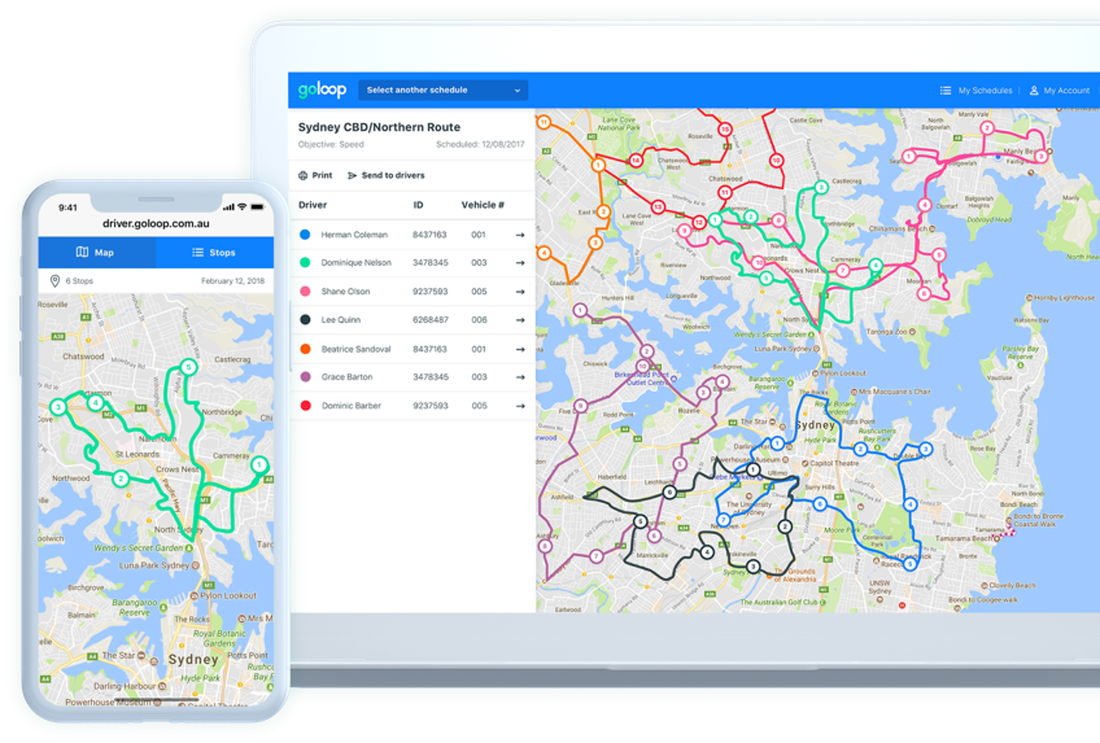 Allocating freight to your vehicle fleet is a hard job. That's why it takes an expert who understands your business and your customer's needs. But it is a complex task – so complex in fact that the number of possible ways you could allocate your freight and route your vehicles is close enough to infinite. Beyond the ability of a human to intuitively find the best solution.
So, most businesses simplify the task by fixing routes and allocating freight by route and use sub-contractors to handle the overflow work they can't manage with their own fleet. That's how everybody does it, right?
Is it expensive?
No. Our pricing ensures that you get a very high return from using GoLoop.
Who is it for?
GoLoop is for carriers and businesses running their own fleet. GoLoop will generate the highest returns for businesses moving a lot of freight consignments to and from a lot of different delivery points. That doesn't mean it won't be beneficial if your situation is simpler as we ensure you get a return from using GoLoop. It costs nothing to find out what GoLoop could do for your business.
Call 02 8078 6903 or fill in the contact form below.
The Bottom Line
In a recent analysis of one day of consignments for a transport company delivering into the Sydney Metro region GoLoop optimised delivery generated the following results:
40%      Cost reduction
$5.40      Less cost per consignment
$12,870      Cost savings in one day​ ​
Next Steps
If you think GoLoop may be for you, then fill in the contact form below and get immediate access to the case study. Then it is a 3 step process to discover if GoLoop is right for you.
Initial discussion to assess the fit of GoLoop with your business
Free data discovery to assess the potential returns that you could get from GoLoop delivery optimisation
Trial run to validate the cost savings.
Help me optimise my deliveries!